Antistatic Mat /
ESD Mat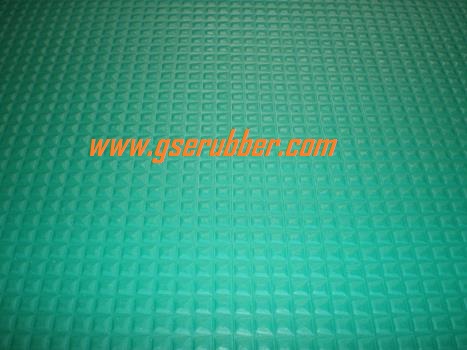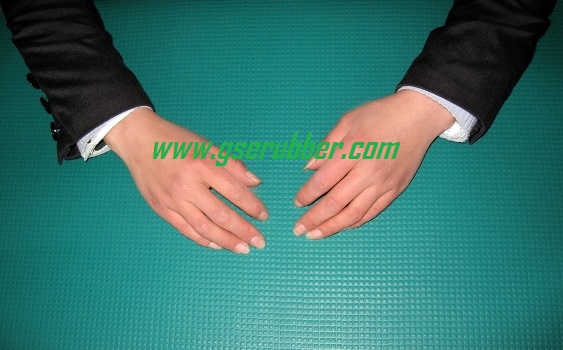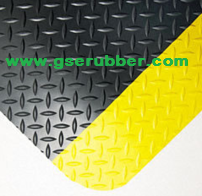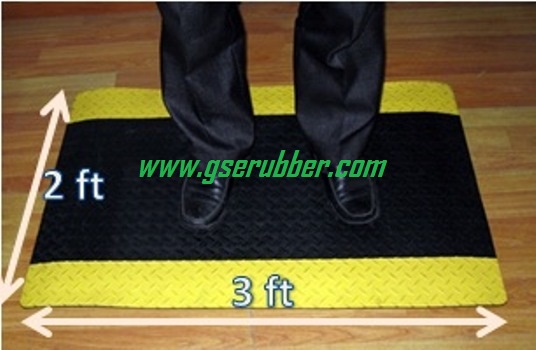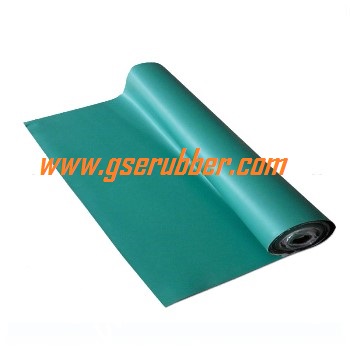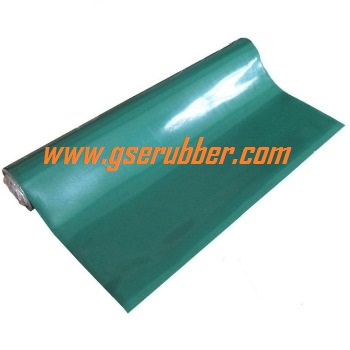 ​Product Name : Anti - static Mat ( ESD mat for table and floor )

Description :
1 ) The anti-static mat is made up of two layers , the top layer ( hard ) is static dissipative and the bottom layer ( soft ) in conductive .

Features :-
The anti static properties of mat are according with the relative requirements of SJ/T 10694-1996 .
The surface resistance of static dissipative layer ( 1.0 x 10e6 ~ 10e9 Ω )
The surface resistance of conductive layer ( Below 1.0 x 10e6 Ω )
Volume resistance ( 1.0 x 10e6 ~ 10e9 Ω )
Surface triboelectric voltage of the static dissipative material < 200 V
The time of static discharging below 100V should be less than 1 second .

Application :-
Product Line , CMOS chips , microprocessor , semiconductor , dish drivers , composites , LCD screen product , circuit product line , hospitals and Pharmaceutical industries , precision instrument , optic parts .



ElectroStatic Discharge Materials ( ESD Rubber Mat )

-
European Union ( EU ) RoHS Directive
2002/95/EC COMPLIANT
Copyright © GSE ONLINE SDN BHD ( 1116968-P ) ALL RIGHTS RESERVED
Proposed Method of installing Anti Static ( ESD ) Table Mat :-

Lay the ESD Mat on the table with Green layer face top , connect the button of the ESD grounding line of the ESD surface to the other end for grounding discharge . You may use other form of grounding method .

1) The Green surface acts to gather the static electricity around the table , with resistance of 10e6 ~ 10e9 Ω/sq.


​
2) The Black Bottom Layer acts as a connection with the ESD table pad to the other end of grounding point.


​
3) A good grounding point can be made several different ways. In houses with modern wiring that is up to code the ground pin on the AC plug in can be used, or the screw that holds the outlets cover plate on. This is because house wiring actually has a wire or spike going into the earth somewhere where the power is tapped from the main power lines. For people whose house wiring isn't quite right a spike driven into the earth at least 3 feet or a simple electrical connection to metal plumbing (worst option) can be used. The main thing is to establish an electrical path to the earth outside the house. By effectively and proper connection , static electricity discharge through the line to earth .


​
4) An antistatic mat is one of a number of antistatic devices designed to help eliminate static electricity. It does this by having a conductive material embedded within the mat that collects the static. The mat would need to be grounded (earthed). This is usually accomplished by plugging into the grounded line . It's important to discharge at a slow rate, therefore a resistor should be used in earthing the mat.


Correctly grounded station , the table surface and the wrist strap each have their own path to ground .
Incorrectly grounded station , the wrist strap is connected to the table surface , in the event of ESD in the wrist strap it wil also raise the table's potential . BUT , it is better than no protection .
ANTISTATIC MAT is not a permanent property .
For security purposes , Our recommendation to our customers is to replace new ESD Mat every 2 ( two ) years under normal usage condition . This is to ensure optimum protection for your assets .

​Anti-fatigue Rubber Mat with ESD ( anti static ) Characteristic :


GS ESD - Anti Fatigue Rubber Mats also known as static ESD Floor Mats ( Electro-Static Dissipative Anti Fatigue Mat ) are made of synthetic rubber designed to provide comfort and reduce worker fatigue when used in static sensitive environment. The bottom surface is made of foam / sponge type and has a good function to release the stress of the legs, but also gives a pathway of static electricity charged in human body to ground.
1) ESD Anti fatigue Mat is suitable for assembly lines and other workplaces to reduce individual workers' fatigue
from long-standing jobs
. The top surface ( NBR rubber ) is resistant to oil , acid and alkaline & Resistivity readings at 10e6 ~ e9 ohm. Bottom sponge resistivity is less than 10e6 ohm.
2) Conform to ANSI EOS/ESD S4.1 RTG and RoHS standard .
3) Available in Yellow / Black color.
4) Specification :
(a) ~15mm / ( 9/16") ( Thickness ) x 610mm / 2ft ( Width ) x 910mm / 3ft ( length ) / pc or
(b) ~15mm / ( 9/16") ( Thickness ) x 910mm / 3ft ( Width ) x 1510mm / 5ft ( length ) / pc

Ideal for use in heavy-duty environments , durable , slip-resistant surface with diamond pattern texture and easy to clean , resists most common fluids and chemicals. Black with high-visibility yellow stripe border.


Applications: Electronic Manufacturing, Pharmaceutical Plants, Cleanrooms, Fiber Optics, Electronic Assembly, Electronic Warehousing, Circuit Assembly, Aerospace and Hospitals.
ESD ANTI SLIP FEATURE ESD MAT ( ESD Diamond Mat )








Specification : 2mm ( Thickness ) x 1 meter ( Width ) x 10 meters ( length ) / ROLL

Material : Synthetic rubber and conductive fabric .
Applications: For workshop and advanced microelectronic laboratory